A Family Endeavor 
Having lived on Parrett Mountain since the 90s, Owners and Winemakers, Dennis and Marlene Grant, decided to infuse their love of the location and passion for winemaking into Parrett Mountain Cellars. Marlene and Dennis have been making wine for over a decade now with their daughters, Sara and Kelly, alongside them every step of the way. Today, the family's property hosts a thriving business that prides itself on offering excellent customer service and exceptional wines. One visit, and it's easy to understand how arriving at Parrett Mountain Cellars feels like coming home.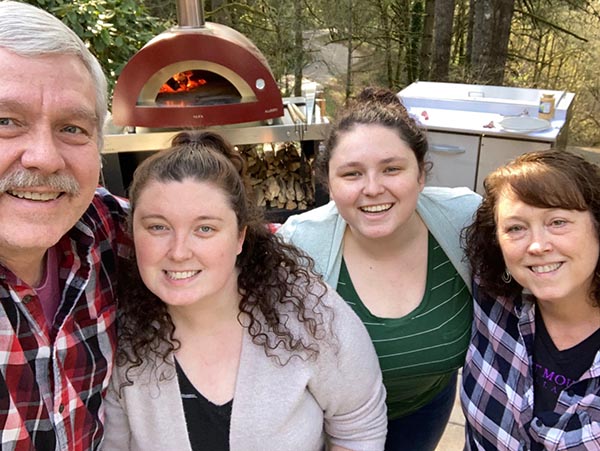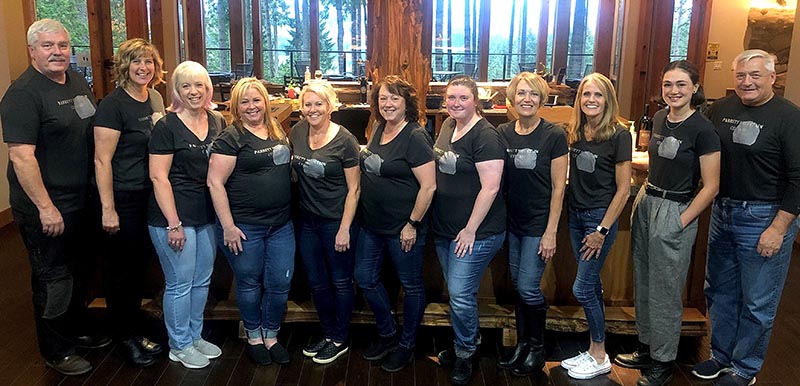 Meet the Team
The staff at Parrett Mountain Cellars treat their guests like family and share the passion for exploring the tastes and aromas of the PMC wines.
Hands On  
Parrett Mountain Cellars is a family owned and operated winery, with every step (from harvest through fermenting, barreling and bottling) being done by hand, and attention given to every detail.  
Staff, Club Members, Family, and Friends, all take part in the winemaking process with us, learning about wine, and experiencing the craft PMC prides itself on. A true labor of love brings everyone around to experience something new.
Tasting Room Hours
Thursday  noon – 5pm
Friday + Saturday  11am – 6:30pm*
Sunday  11am – 5pm
Monday  noon – 5pm
Tuesday + Wednesday  CLOSED
LAST CALL for food and beverage is 30 min. prior to closing for regular hours and 1 hour prior to closing for Private Event early closures.
*View our Upcoming Events to learn about early closures for Private Events on Fridays + Saturdays.
During busy hours patio seating may be limited to 90 min. 
Reservations required for groups of 8 or more. Contact us to make a reservation.
Parrett Mountain Cellars
Dennis + Marlene Grant
33434 NE Haugen Road
Newberg, OR 97132
503-807-4061
Groups of 8+
Reservations required. Contact us to make a reservation.